Almost all tourist places like Tulip Garden, Shalimar Bagh, Pari Mahal, Shankaracharya Temple etc. in Srinagar are close to the Dal Lake. Therefore, the best place to stay in Srinagar is either at the banks of Dal Lake or close by. Being a beautiful tourist destination, Srinagar is full of multiple choices of hotels – luxurious, mid range and budgeted hotels to choose from. For a different experience you can also plan to stay on a houseboat (Shikara). There are numerous Houseboats to choose from in Dal Lake as well as Nigeen Lake. Following are some of the best hotels to stay in Srinagar to choose from.
LUXURY HOTELS 
People's 1stchoice for luxury stay in Srinagar is The Lalit Grand Palace. It was originally Maharaja Hari Singh's palace, which was later converted into the hotel. As it was a palace, it has huge beautiful sprawling lawns and gardens with Chinar trees, fruit orchards, fountains and artistic interiors. If one wants to experience of living in an actual palace then this is the right choice of hotel.
Price: Rs 18000 – Rs 25000/Day (240-335 US$)
To know more about Lalit Grand Palace, Srinagar and whether it is worth the stay, click on the link below. 
(https://www.pinningdestinations.com/is-lalit-grand-palace-hotel-srinagar-worth-it/)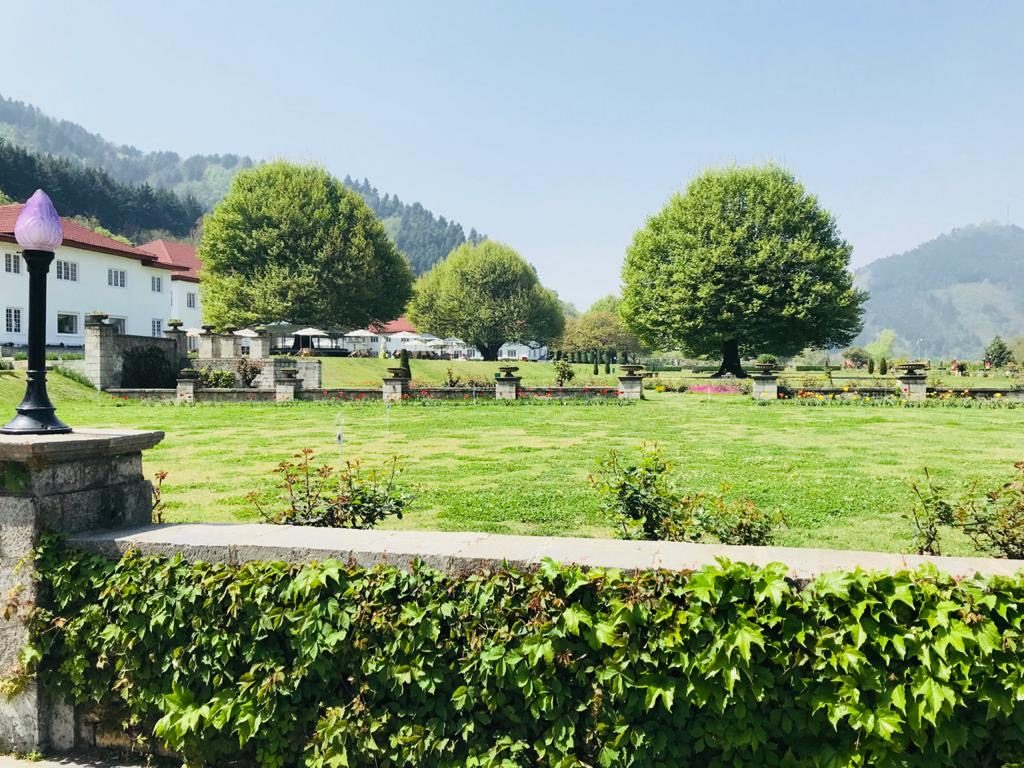 This is an excellent property by Taj Hotels, which is located high up on the hill (1375 meter above sea level). The entire hotel is surrounded by hills. The view of the Zabarwan Mountains and Dal Lake from this hotel is spectacular. All the rooms are big, spacious and equipped with modern amenities. This hotel is a direct competition for Lalit Grand Palace when it comes to getting a luxurious stay. Most of the people choose this hotel over Lalit Grand Palace because of the modern structure, infinity pool and lower tariffs. Location of the hotel is good – close to all major attractions like Dal Lake, Tulip Garden and Mughal Gardens etc.
Price: Rs 12,000 – Rs 16,000/Day (160-213 US$)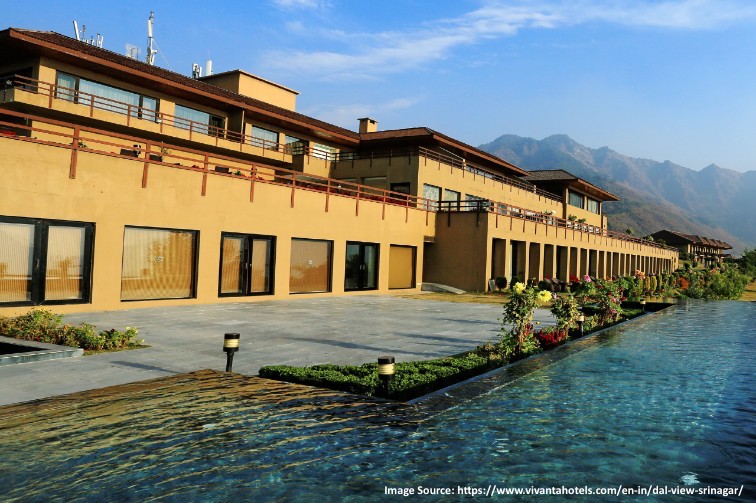 It is a very beautiful palace like property. Rooms are well furnished and mostly garden facing. Hotel's restaurant has limited options but the food is quite delicious. Hotel staff is polite and supportive. Although it is located slightly away from the main street close to the end of the Dal Lake, but if one has a private or rental car then this problem can be ignored.
Price: Rs 9000 – Rs 11,000/Day (120-145 US$)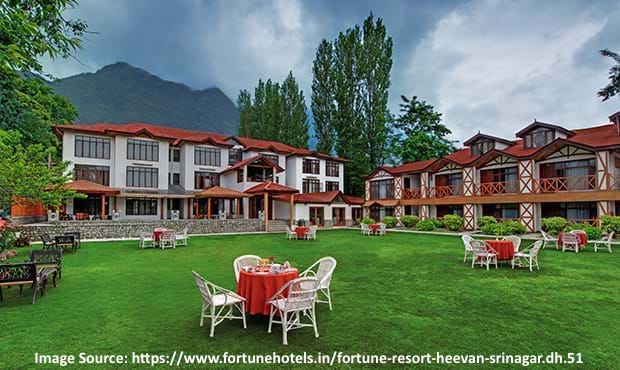 MID RANGE HOTELS 
If want to enjoy the old city charm along with a decent upscale stay, then Radisson is the best choice. It is located at the centre of Srinagar surrounded by various restaurants, shops and street vendors. All tourist places are also at pretty manageable distance from this hotel. Srinagar Airport is just 11 kms. Rooms are spacious and well decorated.
Price: Rs 6000 – Rs 8000/Day (80-105 US$)
This is a perfect choice of mid range stay in Srinagar. Dal Lake is just a few minutes walking distance from this hotel. Apart from comfortable big rooms and great staff it also has amazingly good vegetarian restaurant called 'Niramish'. The lane outside thehotel has multiple choices of good restaurants, various shops selling Kashmiri handicrafts and a lot of street vendors.
Price: Rs 4000 – Rs 5000/Day (53-65 US$)
It is a small hotel, which is very friendly and gives a complete homely feeling. They have good decent rooms, helpful staff and beautiful interiors. Location is also in the center of Srinagar with all places at a manageable distance.
Price: Rs 4000 – Rs 5000/Day (53-65 US$)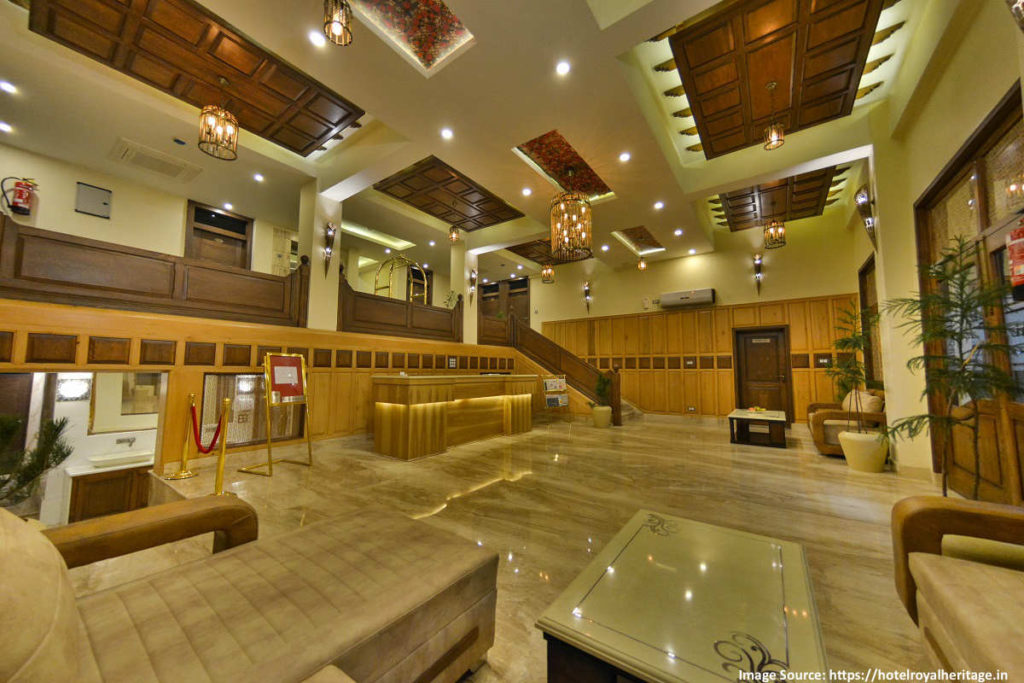 BUDGET HOTELS
The best choice for budget as well as wonderful stay is this backpacker's theme-based Zostel. It is a beautiful property with good food and supportive staff. It is very close to Nishat Garden and Dal Lake. Fortune Grand Heevan is just 10 mins ahead of Zostel. It is slightly away from the main area but is manageable, if one has a private or rental car.
Price: Rs 1500 – Rs 3000/Day (20-40 US$)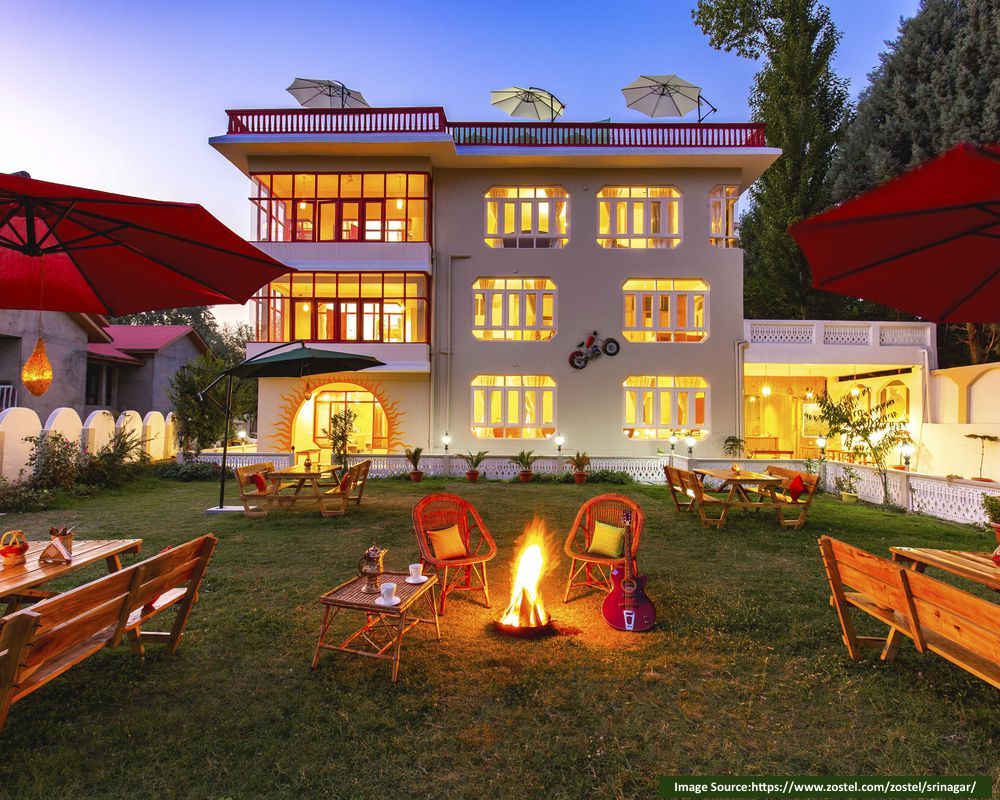 A very homely and friendly hotel, Royal Batoo is a perfect choice for budget and warm stay in Srinagar. Located in the heart of the street, one can enjoy the best shopping experience and choice of restaurants at this location. It is just a few minutes walk from the Dal Lake. Overall, it is a great hotel with reasonable price.
Price: Rs 2000 – Rs 3000/Day (25-40 US$)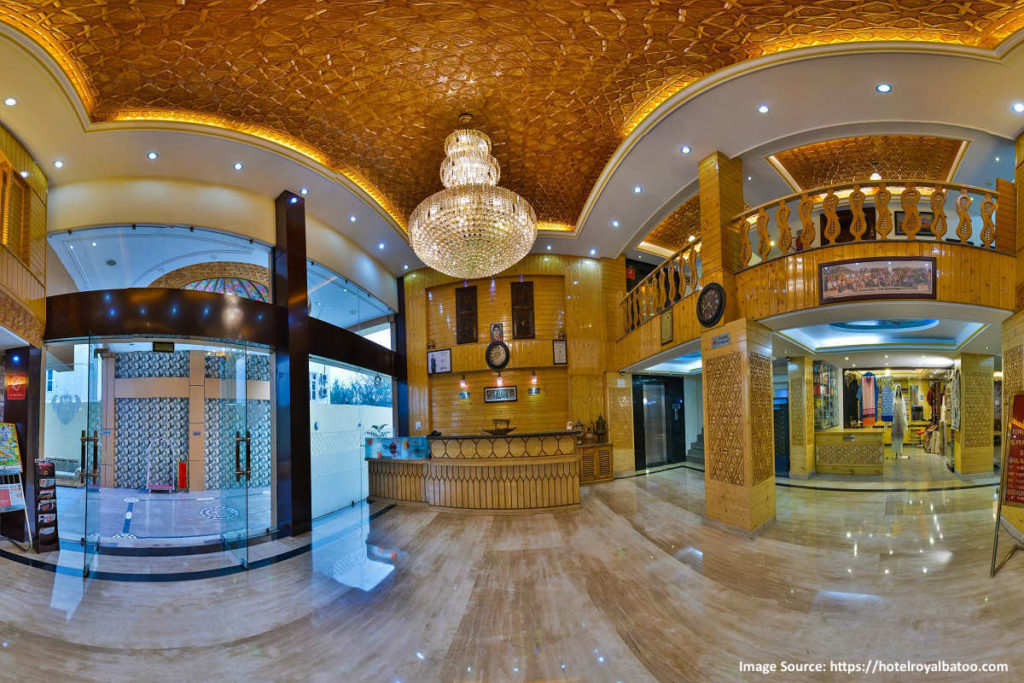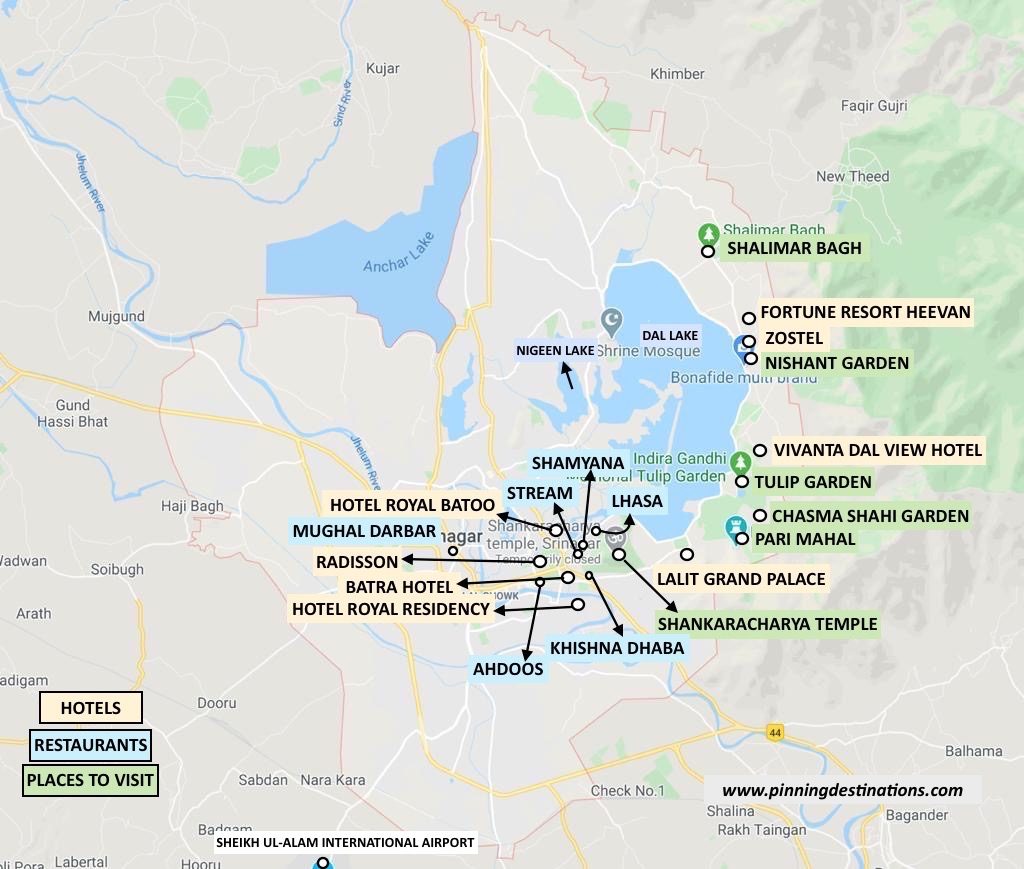 More About Kashmir
If you find this blog 'The Best Hotels to Stay in Srinagar' interesting, please share the link of the website/blog with your family and friends. If you have any comments or suggestions – please do write in the comments section below.
Need regular dose of travel information, planning and update on new blogs, please like my page on Facebook.
Need regular dose of travel shots – follow my page on Instagram