Lalit Grand Palace Srinagar is the most popular hotel in Srinagar. For most of the people it is the very 1st choice.  Hotel was originally a Palace of the last ruling king of Jammu & Kashmir – Maharaja Hari Singh. Because of this royal image, the tariff of this hotel is the highest in entire Srinagar i.e. roughly Rs 20,000 – Rs 25,000/Day (266 US$ – 333 US$). So is staying at Lalit Grand Palace Hotel Srinagar really worth it? Is it worth to pay so much for a day? Here I am reviewing Lalit Grand Palace Hotel Srinagar – to help you make this decision.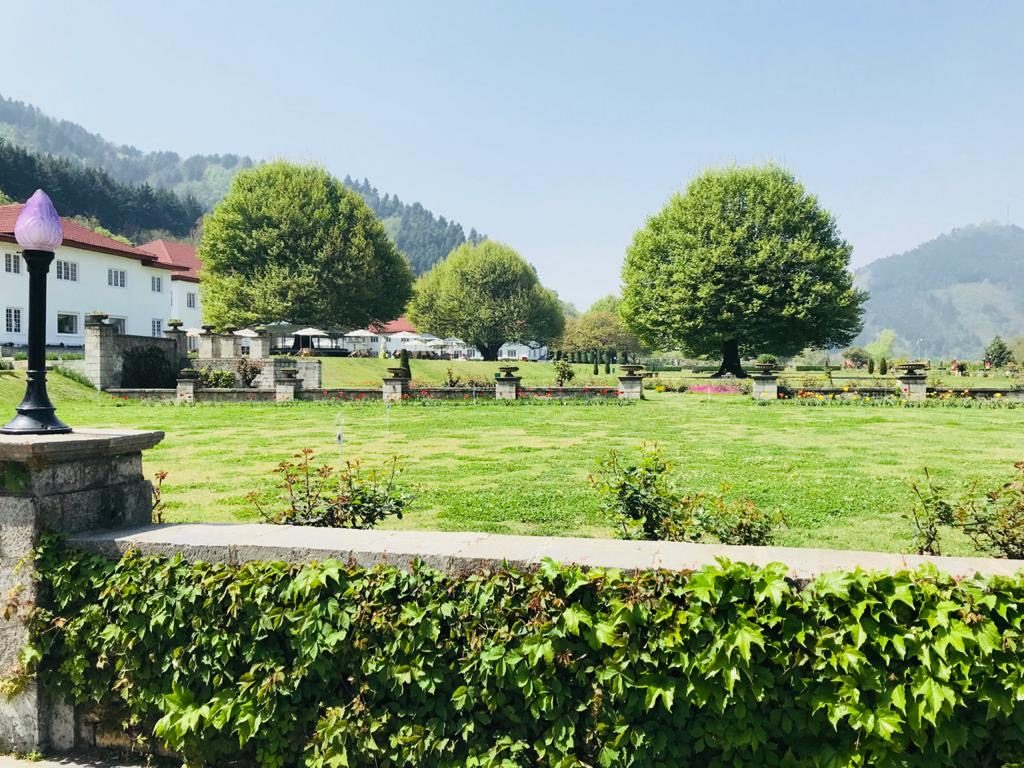 ABOUT LALIT GRNAD PALACE
The palace was originally known as Gulab Bhawan. Maharaja Pratap Singh built this in 1910. Maharaja Pratap Singh and his son Maharaj Hari Singh often used Gulab Bhavan as their residence for summers. Later, after Independence, the palace was converted into a Hotel and was known as Grand Palace Hotel.
The location of the hotel is at the very prime Gupkar Road right across the Dal Lake. Some of the rooms in Lalit Grand Palace provide spectacular view of the Dal Lake. The Hotel is extraordinarily huge. Right from the entrance up to the hotel lobby, it is a good 15 mins walk. Reaching inside, one will be amazed to see the apple farms, large lush green gardens with 100 years old Chinar trees and large fountains. Sides of the gardens are well decorated with Tulips, Roses, Daffodils etc. Hotel lobby is huge. Indoor swimming pool is fabulous. You can also enjoy an amazing Spa on the 1st floor. Interiors of the hotel and the room's furniture are contemporary in order to maintain the originality of the palace. Its Indian Restaurant 'Chinar' offers some of the amazing authentic Kashmiri dishes worth trying.
Many renowned celebrities, famous industrialists and international stars have graced this hotel. There are umpteen movies shot in this property starting from the Bollywood blockbusters like 'Kabhi Kabhi' till the latest 'Student of the Year 1'. You can often enjoy the stories from Hotel staff about the film shootings.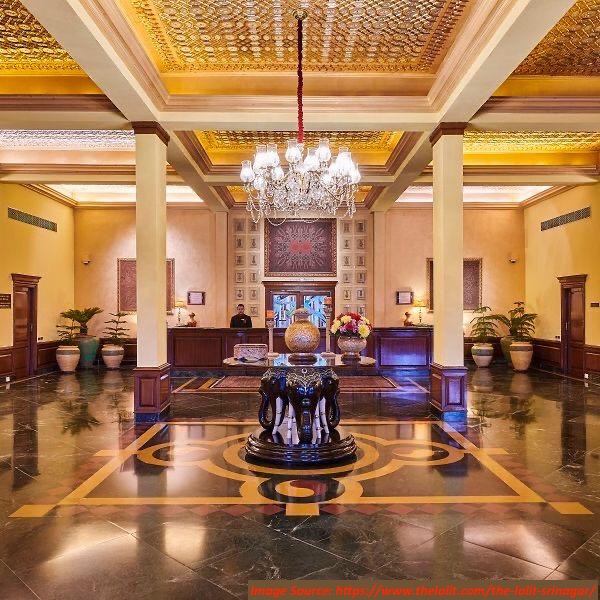 BENEFITS OF LALIT GRAND PALACE HOTEL
The large gardens, the buggy ride and the grandeur of the Palace gives you an actual sneak peak of what it is like to stay in an actual Palace.
Location is perfect. Close to almost all tourist places. Shankaracharya Temple and Shikara ride at Dal lake is just a few mins walk from the hotel. Tulip Garden is just a 10 mins drive. Mughal Gardens like Chasme Shahi, Nishat Gardens and Shalimar Bagh are just 15-20 mins drive away.
All rooms provide such a breath taking mesmerising view. Either it will have the garden and Dal lake view or the Himalayan view.  Also, enjoy fresh apples everyday provided free of cost from the hotel.
The Hotel staff is very polite and will always greet you very well. They are very helpful.
The hotel is so huge, it is tough to cover every area on foot. Hence, the hotel provides bicycles, free of cost to roam around the entire area.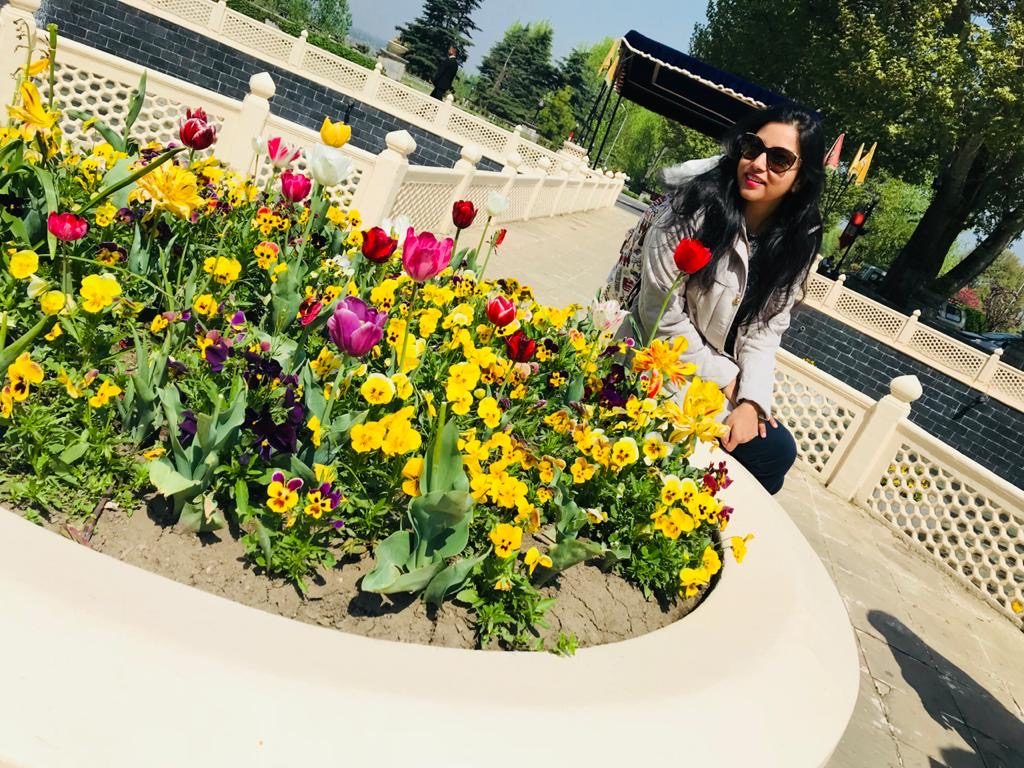 DRAWBACK OF LALIT GRAND PALACE HOTEL
Hotel is extremely expensive. Even though big lawns and gardens justify the price but rooms and washrooms are very traditionally decorated/ old fashioned.
Hotel Reception managers will try their best to convince you to use Hotel's Restaurants and their rental cars along with driver. Both, the restaurant and rental car from Hotel are way too expensive compared to the ones outside.
Walk from the lobby to the main entrance gate is a pretty long. This sometimes restricts a person to just stay inside the hotel premises instead of going out and exploring the streets.
The Deluxe First Floor Rooms, which are the basic tariff rooms, are way too compact, specially the washrooms which have no space at all. These rooms simply do not justify the price of Rs 18,000 – Rs 22,000 INR/Day. Avoid this range and go for Deluxe Ground Floor Rooms, which are slightly more expensive than Deluxe First Floor Rooms. Super Deluxe First Floor Rooms and Super Deluxe Ground Floor Rooms are definitely a better choice to opt for.
RECOMMENDATION
This hotel is one of the main landmarks of Srinagar because of the Royal image attached to it. The big lawns, gardens and interiors are definitely worth a visit. Since the tariffs are very high, I suggest that one can plan a lunch at this Palace Hotel instead of staying here for all those who do not want to spend exorbitant amount for a stay in Srinagar. One can also plan to stay just for a day at Lalit Grand Palace and enjoy the grandeur and then shift to another hotel for the rest of the days to balance the budget. Those who can afford the stay, should definitely stay here.
Happy with recommendation? Here is the link to Hotel for booking a room.
(https://www.thelalit.com/the-lalit-srinagar/)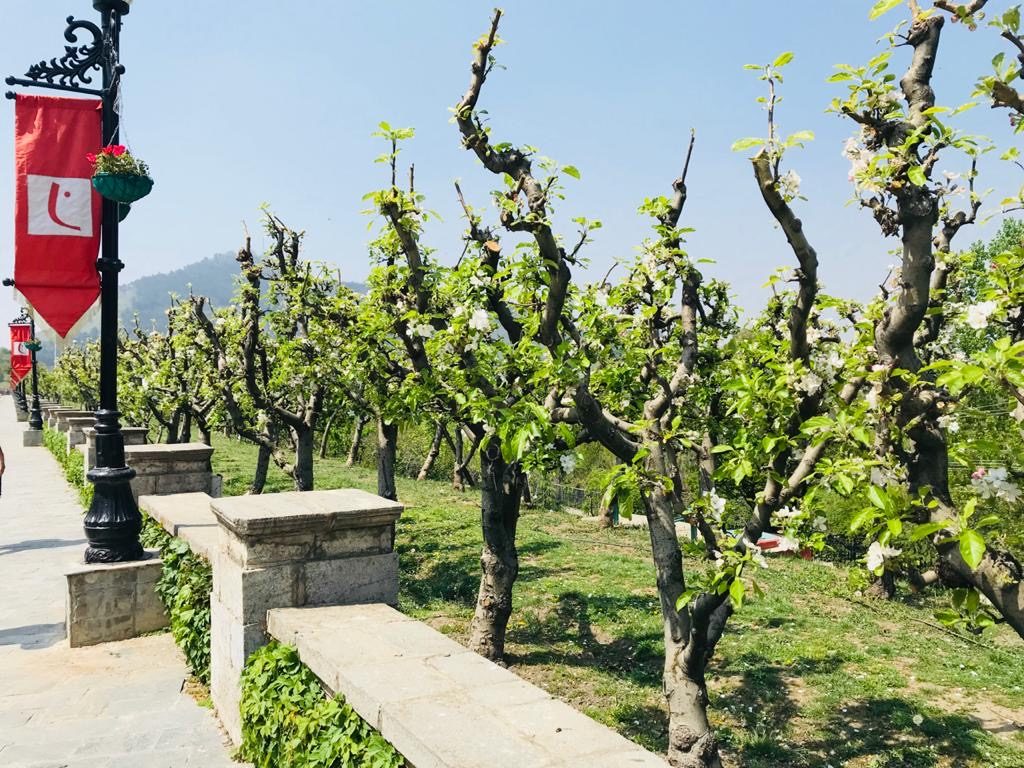 More About Kashmir
If you find this blog 'Is Staying at Lalit Grand Palace Hotel Srinagar Worth it' interesting, please share the link of the website/blog with your family and friends. If you have any comments or suggestions – please do write in the comments section below.
Need regular dose of travel information, planning and update on new blogs, please like my page on Facebook.
Need regular dose of travel shots – follow my page on Instagram