JR (Japan Railway) Pass is a special pass only for tourists visiting Japan. Train fares in Japan are very very high and this pass helps you save money and at the same time help you to explore maximum places in Japan. It is not available to local citizens of Japan. Just round trip from Tokyo to Kyoto via fast train combined with one-way pass from Narita Airport to Tokyo via Narita Express costs the same as entire cost of JR PASS. Cost of JR Pass starts from 242 USD/Person for 7 days. But is it worth it? How does this help tourist save money? Here I am sharing first timers guide to JR Pass which will help you make a decision whether to buy a JR Pass or not.
IS JR PASS WORTH IT
It is definitely a must buy if you are spending 7 days or more in Japan and planning to visit at least 2-3 cities. It comes with 7-day, 14-day and 21-day validity. So, if planning a 10-day trip to Japan then it is advisable to take 7-day Pass. JR Pass once activated, will be continued for 7 days straight. In this case, one should manage without JR pass for first 3 days and explore only Tokyo around that time. Activate JR pass on the 4thday and explore other cities. This way a person can plan the best way to utilise the maximum from JR Pass.
WHERE TO BUY JR PASS
It is always preferred to buy it in advance before reaching Japan via www.jrpass.com. You can also buy it from www.klook.com. Once payment is done and confirmed, you will get the pass at your registered address via courier. If not purchased from home country, then one can buy the same from Japan but it will be 30% costlier and time consuming process. If it is to be purchased from Japan, then JR pass are available at Narita Airport, Shinjuku Station, Tokyo Station JR Counters etc.
PRICE OF JR PASS
It definitely looks very costly at first, but compared to the train price you will have to pay in Japan for travelling from one city to another, this price is much cheaper. A 7-day pass for an adult is 262 USD and 14-day pass is 430 USD. One can always check exact price at www.jrpass.com.
WHAT ALL IS INCLUDED IN JR PASS
It includes travelling on all JR lines, buses and even Bullet trains. The fastest bullet train Nozomi is not included in JR Pass but Hikari is included. Difference of time in both the trains is just a few minutes so it is definitely worth it. For going to Kyoto, Osaka and Hakone (till Odawara), all travel is included in JR Pass. For travelling within Tokyo Yamanote line, Chuo Line, Sobu Line is also included in JR Pass. Yamanote is very commonly used subway line for traveling to major parts of Tokyo. For rest of the lines, one can always purchase tickets as they are not that costly. Narita Express used from Narita airport till Shinjuku is also included in JR Pass.
HOW DOES JR PASS WORK
Once we have the JR Pass, we just have to show the attendant at the turnstile. They allow you to go immediately. To travel to Kyoto, Osaka and Hakone, please get confirmed train seats from JR counters at the subways. With JR Pass, you also have the flexibility to catch the next train, if you miss a train, without incurring any additional cost. Still, if you have any confusion, just visit the JR counter located in all the stations and they will help you. They understand and speak English very well.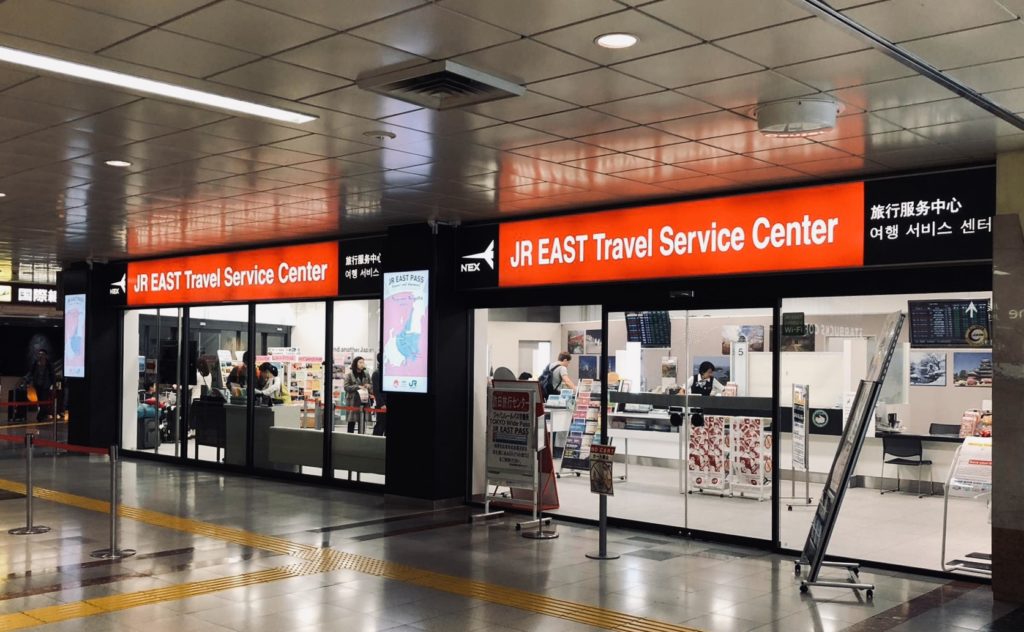 Need perfect 10 days itinerary of Japan – click on below link
(https://www.pinningdestinations.com/10-days-trip-to-japan/)
If you find this blog 'First Timers Guide to JR Pass' interesting, please share the link of the website/blog with your family and friends. If you have any comments or suggestions – please do write in the comments section below.
Need regular dose of travel information, planning and update on new blogs, please like my page on Facebook.
Need regular dose of travel shots – follow my page on Instagram