The best and the most exotic hotels to stay in Las Vegas is definitely at one of the hotels (approx. 30+) located at the 4.2 miles long Vegas Strip. Staying at the centre of the strip would be an added benefit as reaching both ends of the strip would then be easy. All the hotels located in the strip have 24 hours open Casinos, numerous options for dinning, shopping complexes and various other activities.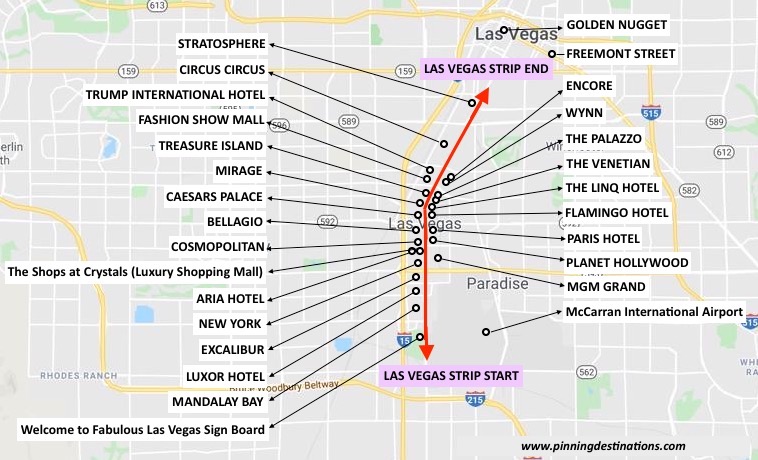 Cost is a major factor while choosing a hotel in Las Vegas. All the hotels in Las Vegas hike their prices (more than double and sometimes even triple) during weekends, peak season and around some big events. Every hotel in Las Vegas also charge a compulsory Resort Fees ranging from $24 to $60/Day, which is not included in the prices of the hotel at the time of the booking. Kindly consider this extra cost while booking any hotel. You can check out the list of hotels inLas Vegas which charge resort fees from www.resortfeechecker.com. You can even check the amount they chargeper day.
Most of the hotels, especially in Las Vegas Strip, do not offer any breakfast buffet. But yes, almost all of them have good café or Starbucks in the lobby to rely on. Again,most of the hotels do not provide electric kettle and tea/coffee kit. Some of them do arrange on request but at an additional cost.
Following are some of the Best hotels in Las Vegas Strip worth considering.
LUXURY STAY IN LAS VEGAS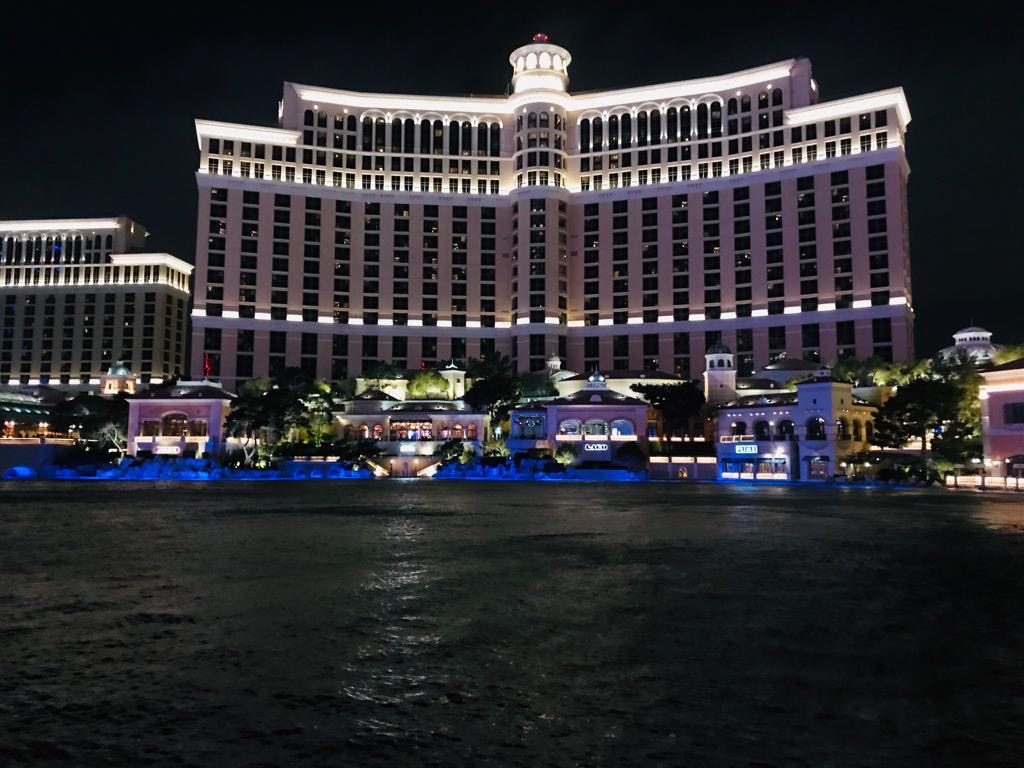 UPPER MID RANGE
Caesars Palace – A mini replica of Italy can be seen all over this hotel with Colosseum being the main attraction. This hotel also rose to fame after being featured in the movie "The Hangover". It also has the world's best celebrity restaurants like Gordon Ramsay Hell's Kitchen, Bobby Flay's Mesa Grill, Mr Chow etc.
Mirage – One of the very popular hotels of Las Vegas is Mirage – famous for its daily free volcano shows at 6:00 PM, 7:00 PM, 8:00 PM, 9:00 PM,10:00 PM and 11:00 PM. Interestingly, this hotel has a beautiful lush green secret garden which is the home to a number of White Tigers, Lions andLeopards and also hosts live encounters with Dolphins – which is not complimentary from the hotel but has nominal charge of $20-$25/Person (Adult). It is a perfect hotel for families with kids. It is centrally located at the Strip and hosts some amazing restaurants. There is also a free tram running from The Mirage to TheTreasure Island.
Aria – Aria is a 5-star hotel at an amazing location with ultra modern décor. Crystal Shopping Center – a premium shopping Mall with luxurious brands is right next to Aria. Liquid Pool Lounge and Jewel Night Club is situated at this Hotel.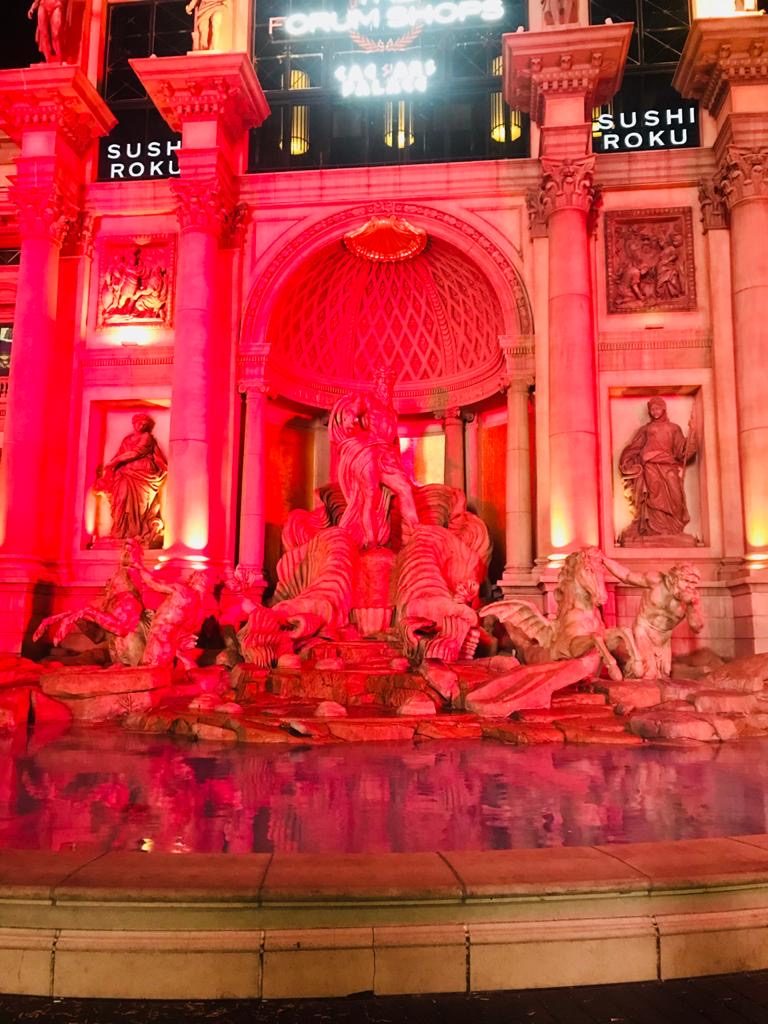 MID RANGE STAY IN LAS VEGAS
Paris Las Vegas – If one wants to get the feel of Paris in Las Vegas, then this is the right hotel. This hotel is full of replica's of famous landmarks of Paris including the very famous Eiffel Tower. One can also go up to the top of the Eiffel Tower and enjoy the panoramic view of the Las Vegas City and a fabulous bird's eye view of the Bellagio's Fountain Show. Ticket for Eiffel Tower Top Deck is roughly $25/Person(Adult).
Treasure Island – Situated next to The Mirage and opposite to The Venetian is Treasure Island. A good choice for mid range hotels. This hotel has a small connecting bridge leading to Fashion Show Mall and a free complimentary tram to The Mirage Hotel. A very popular show Mystere of Circle du Soleil takes places at this hotel.
New York New York Hotel & Casino – Ifyou are a fan of New York City then this is the perfect hotel giving a real feel of NYC. Main highlights are the creation of the 150 Foot tall Statue of Liberty and hotel's towers made up of the replicas of the famous skyscrapers of NYC like Empire State Building, Crysler Building etc. The hotel also has a thrilling Roller Coaster Ride. It also has avery good mid range choice of restaurants.
BUDGET STAY IN LAS VEGAS
Linq Hotel & Casino – This modern hotel is a perfect choice for budgeted people as it is centrally located and close to all the best attractions of Las Vegas. All the amenities offered by this hotel won't disappoint you. The biggest attraction of this hotel because of which it is gaining a lot of popularity is its 550 Foot Ferris Wheel at The Linq Promenade. Entry price is $26/Person (Adult). Online websites like www.klook.com and www.groupon.com offers good discounts on tickets.
Flamingo – This hotel is the oldest hotel of Las Vegas. Do not worry, it is very well renovated. Location is the best thing of this hotel (situated right next to The Linq Hotel). One can enjoy the lovely waterfall, bridges and live encounters with Flamingos at Wildlife Habitat situated at this hotel, which is free to visit for everybody. Go Pool – day club is at this hotel only and has free entry for its hotel guests. Infact Flamingo is owned by Caesars Entertainment and all the hotels owned by Caesars Entertainment have free access to the pool party just by showing their room keys.
Bally's –  One of the classic hotels of Las Vegas located right next to The Paris Hotel. This is an excellent location as right opposite to the hotel is The Bellagio and Caesars. There are also lot of restaurants in the vicinity.
Circus Circus – The good part about this hotel is that it provides free circus show every night for everybody. Apart from this, the hotel also has indoor amusement park and some fun water slides. It is one of the oldest hotels of Las Vegas.
OFFBEAT LOCATIONS CHOICES TO STAY IN LAS VEGAS
Statosphere Casino, Hotel & Tower – This is an amazing choice of economical hotels, if you want to stay slightly away from the Strip. The main attraction is the 1149 Foot Stat Tower, which gives an amazing view of Las Vegas City from its Observation Deck. Guestsof this hotel get a discount (approx 50%) for Stat Tower tickets. Radius Wet Lounge, an open to air rooftop lounge and pool (only for adults), is a great place to party. Guest of Statosphere can enter this lounge for free by showing their room keys. It also has a 360° rotating restaurant called Top of the World. The amazing Fremont Street is just a10 mins drive from this hotel.
Golden Nugget –

This hotel is

the

perfect choice for someone looking forward for staying at Downtown Las Vegas.  Excellent service, mid range room

rates, 

good amenities and the spectacular pool of this hotel

is an 

attraction for a lot 

of people. Location is excellent, situated at the heart of Fremont Street. Las Vegas Strip is 5 kms from this hotel.

Trump International Hotel Las Vegas – 1stchoice for non smoking non casino hotel. As there is no casino there is no crowd in the lobby and the process of check in also easy. This hotel provides one bedroom suite with attached kitchen. It is not a very offbeat location from the Las Vegas Strip. It is just inside a lane ahead of Fashion Show Mall. Las Vegas Strip is just a 5 mins walk from this hotel. A nice 5-star property with good amenities and spacious rooms.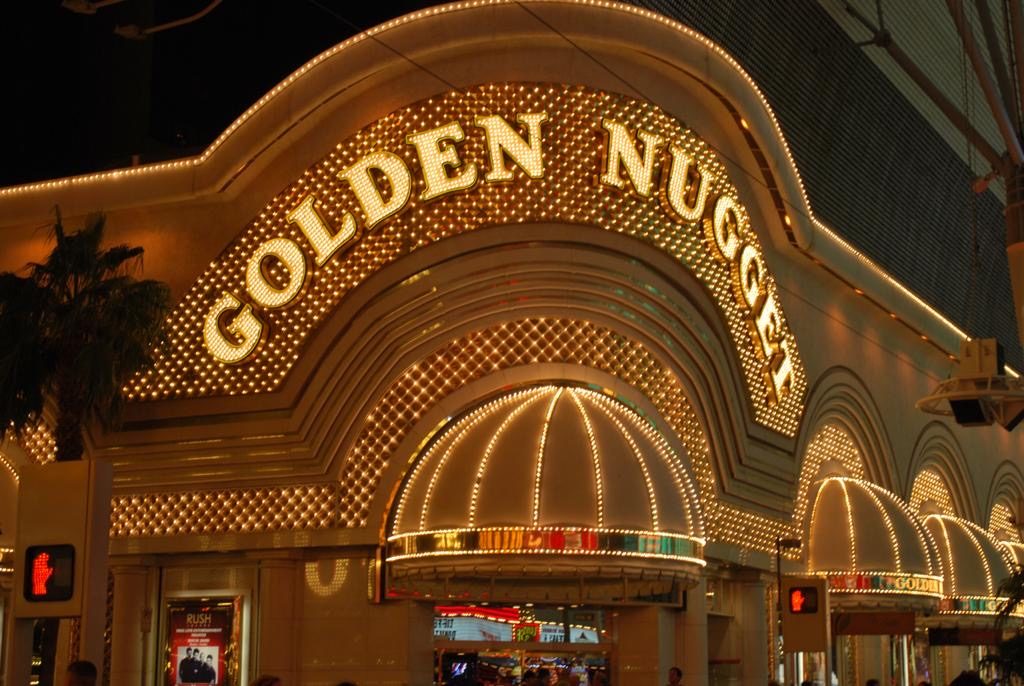 More About Las Vegas
Las Vegas 3 Days Itinerary – The Other Side of The Gambling City
10 Best Natural Excursions From Las Vegas – Best Day Trips From Las Vegas
If you find this blog 'Exotic Hotels to Stay in Las Vegas' interesting, please share the link of the website/blog with your family and friends. If you have any comments or suggestions – please do write in the comments section below.
Need regular dose of travel information, planning and update on new blogs, please like my page on Facebook.
Need regular dose of travel shots – follow my page on Instagram