Wondering which are the best places to stay in Gili Islands? Here I am presenting an overview of all three Islands – Gili Trawangan, Air Meno and Gili Air. It suggests the best places to stay in Gili Islands. Get to know about Luxury, Mid Range and Budget hotels, so that you can have a great stay in Gili Islands.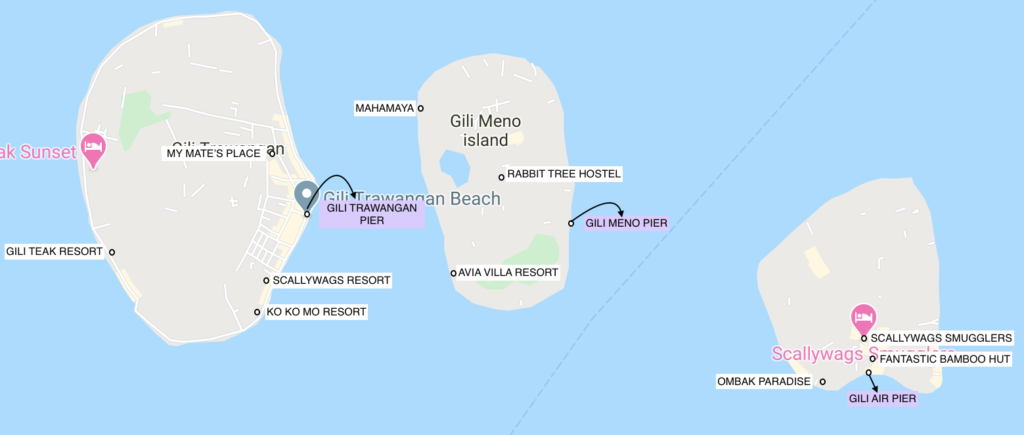 BEST PLACE TO STAY IN GILI TRAWANGAN
Gili Trawangan is the most preferred Island to stay out of all. This is because it is the largest one, most developed, have plenty of options to stay and eat etc. Even though one can cover the entire Gili Trawangan in just 2 hours on foot, it is still advisable to stay at a walking distance (10-15 mins) from the Gili Trawangan Pier – which is in the Eastern part of Gili Trawangan. The most happening area is the entire Gili Trawangan Island is its south east stretch, which is always hustling and bustling with a lot of activities- restaurants, hotels, party places, tour operators, bicycle rentals, utility shops etc. This area is commonly known as Trawangan Market.
The western and northern parts of the Island are quieter – filled with exotic luxury Villa's and Resorts. Stay there, if looking forward for some peaceful and romantic escape.
Since the most fascinating thing about Gili Islands is its spectacular white sandy beaches, staying in the middle of the Island is a huge mistake. Always stay at the beach side or just 5 -10 mins walking distance from the beach.
Below are some of the choices for a good stay at Gili Trawangan:
A perfect choice for an economical stay in Gili T ($35/Day), which is just a 10 mins walk from Trawangan Pier. Good and decent amenities, great staff and provide a lot of activity throughout. Great place for backpackers, solo travellers or for all those who are looking forward for making friends and enjoying a lot of party.
This mid range resort ($85/Day) is located very close to Gili Trawangan Pier (10 mins walk), right in the main party and market area of Gili Trawangan. Although it has limited rooms but it is definitely one of the best places to stay. The ground floor accommodations include a small garden, spacious rooms and open to sky washrooms.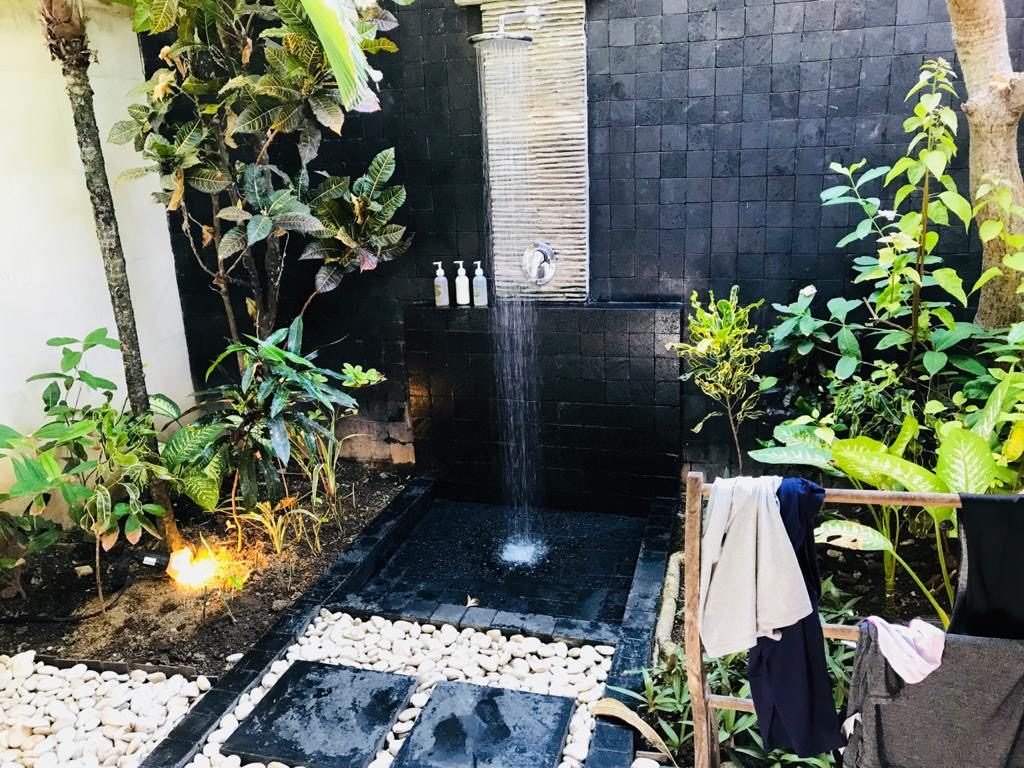 This upper mid range resort($90/Day) consists of wooden cottages with a spectacular view of the beach. Rooms are spacious with an open washroom along with a fish pond. It is located slightly ahead of the main area of Gili Trawangan, therefore provide an extremely quiet and romantic environment. It is at a 30 mins walking distance from Gili Trawangan Port.
If looking forward to staying in large spacious one/two bedroom lavish villa along with a private pool, then this is a perfect place to put up in. Equipped with all modern amenities and good service, this Resort is the top choice for a high end stay ($215 – $400/Day) in Gili Trawangan.
BEST PLACE TO STAY IN GILI MENO
Gili Meno is the smallest of the three Gili Islands, just 2 kms in length and 1 kms in width, therefore the entire Island can be easily covered in a very short span. This Island is the quietest of all, very beautiful and peaceful. There is no specific prime area to stay on this Island as all places can be easily reached in just a few mins.
Below are some of the choices for a good stay at Gili Meno:
A perfect choice for a budgeted stay ($10-$15/Day) at Gili Meno, specially if you are travelling alone. A great place to mingle – make friends, enjoy various hostel activities, amazing breakfast etc. The hostel theme is unique and outstanding.
A mid range ($100/Day) beautiful resort right at the beach front. They provide bungalows and villas for stay. All their Villas have a private pool. It is an ideal place for couples and honeymooners.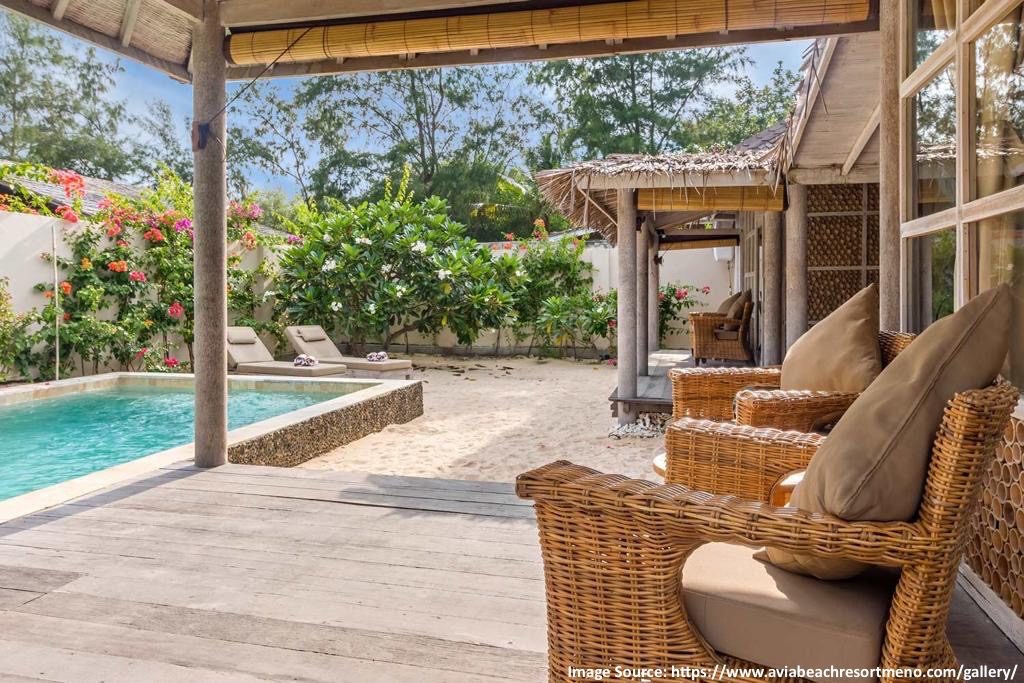 It is a beautiful boutique resort on the beach side of Gili Meno – a perfect place for enjoying the sunset view. Snorkelling gear, boats for kayaking and bicycles are provided free of cost to the guests. The hotel provides good amenities, great food and excellent services. Overall, it is a good high end resort ($220/Day) in Gili Meno.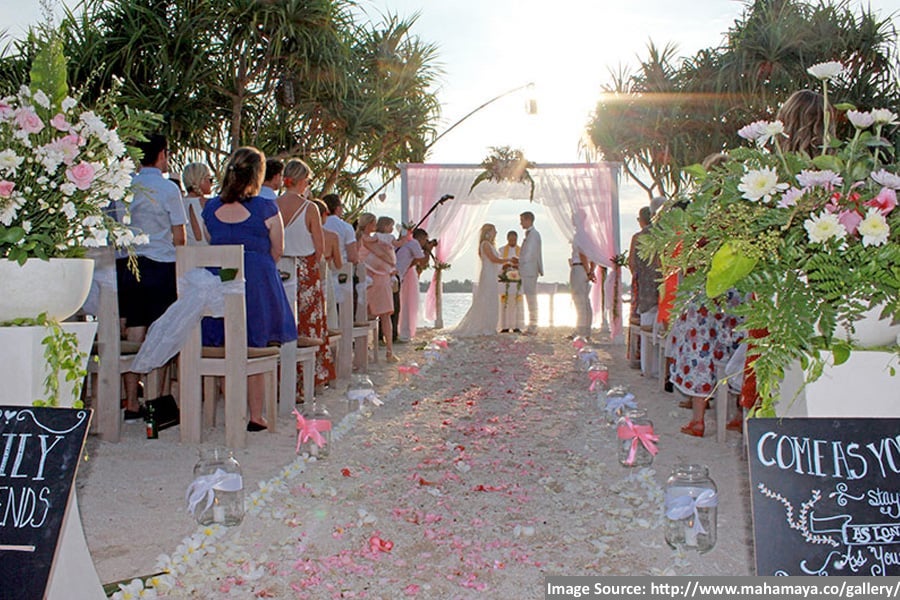 BEST PLACE TO STAY IN GILI AIR
Gili Air is a perfect place for all those looking forward for a less crowded, fun party place with beautiful beaches. The best place to stay at Gili Air is – any place close to Gili Air Pier.
Below are some of the choices for a good stayat Gili Air:
Very economical place to stay ($20/Day) at Gili Air. Get the amazing experience of staying in small bamboo huts. It is very close to Gili Air Pier. It has neat washroom, good breakfast and helpful staff.
Amazing mid range stay ($80/Day) at Gili Air, just a 5 mins walk from Gili Air Pier. This hotel has big spacious rooms, good food and afun environment. This is definitely a very good choice to stay in Gili Air.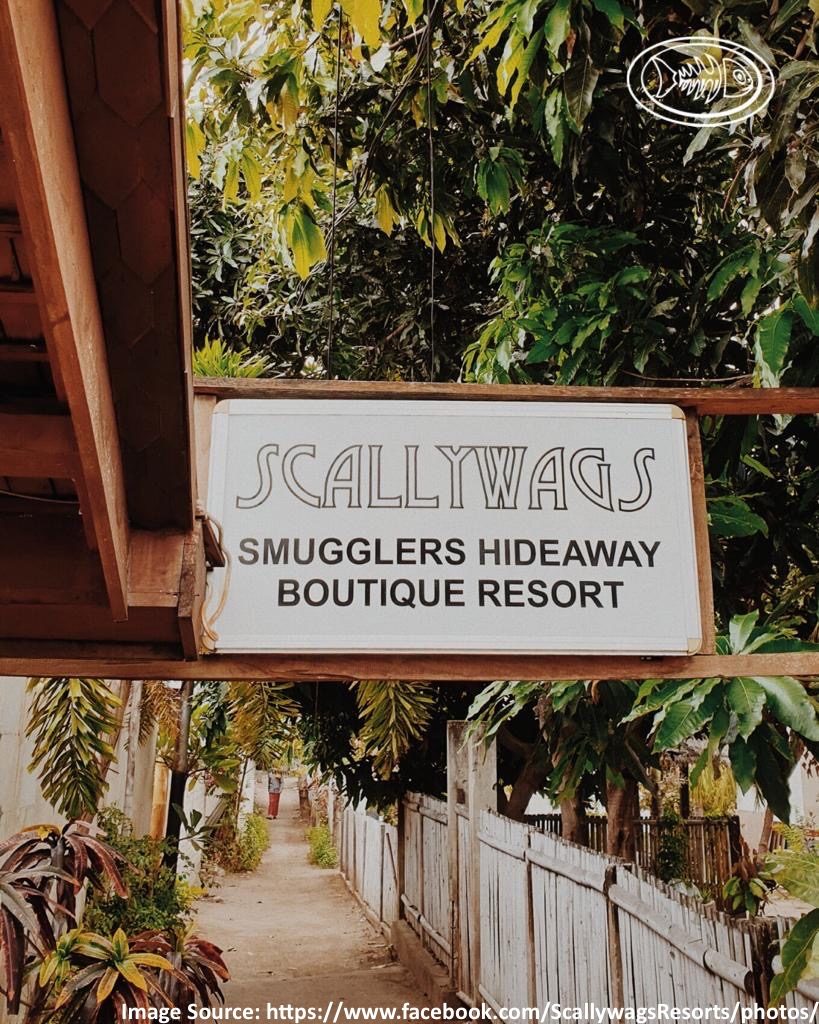 A great location – right at the beach side and a 5 mins walk from Gili Air Pier. This is a very good choice of hotel for upper mid range ($100/Day). Great amenities, spacious rooms, large pool, good services and delicious food.
More About Gili Islands/Bali
If you find this blog 'Best Places to Stay in Gili Islands' interesting, please share the link of the website/blog with your family and friends. If you have any comments or suggestions – please do write in the comments section below.
Need regular dose of travel information, planning and update on new blogs, please like my page on Facebook.
Need regular dose of travel shots – follow my page on Instagram