The best place to stay in Pokhara is by the lakeside i.e. on the lane right opposite to Lake Phewa. The area stretches up to 5 kms, with numerous hotels of all range, multiple restaurants, various shops, café's, massage parlours etc.
Staying by the lakeside Pokhara gives you an added advantage of enjoying the street market shopping, relishing the best of food, enjoying good music and getting the beautiful view of Lake Phewa.
You can go out from your hotel room anytime and enjoy at the lakeside street but if you decide to stay far off, you will be confined just to the hotel with no fun outside on the street. Following are the best suggestions for stay in Pokhara.
HIGH END CHOICE HOTELS IN POKHARA LAKESIDE (Price: $135 – $200 / Day)
The 1stchoice of stay in Pokhara should be Fish Tail Lodge. This unique heritage style hotel is located in a peninsula, only reachable by a small boat ride, obviously provided by the hotel for commuting. View of the lake and the hills is spectacular from this hotel. They provide cottages to stay with lush beautiful gardens. Food, services, ambience are impeccable. They only have limited cottages just 48, therefore this property is usually fully booked. You need to do the booking way in advance, if you are looking forward to stay here. PS – Prince Charles of UK has been a royal guest to this hotel.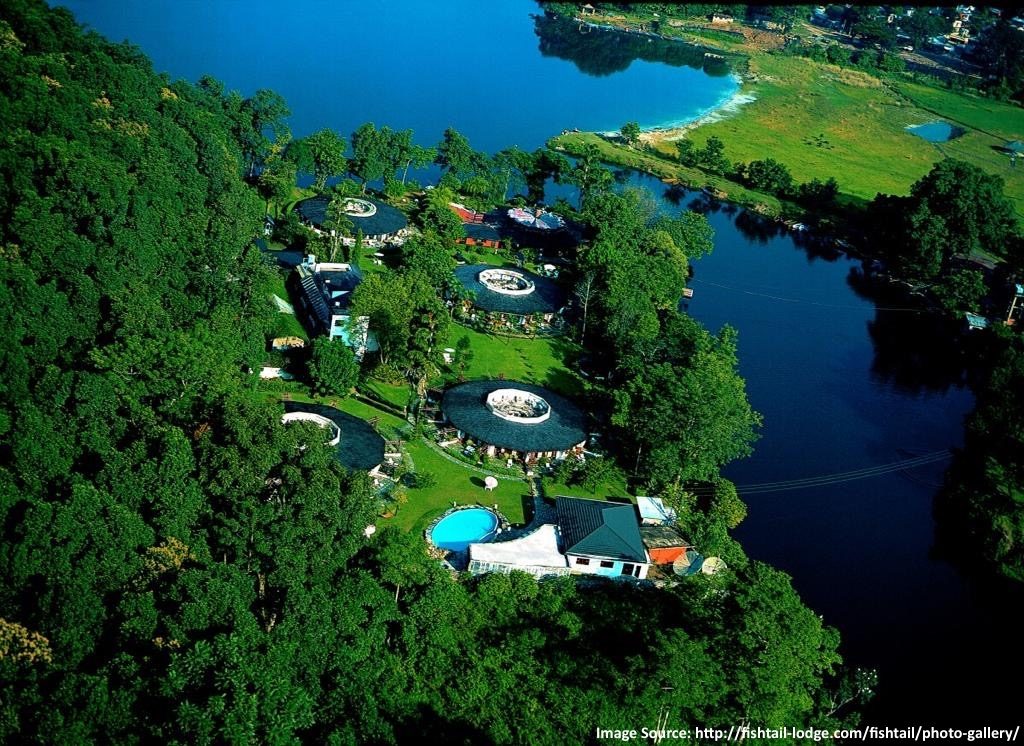 This is a beautiful contemporary boutique styled hotel with modern amenities. It is located just 5 mins from the lakeside. All rooms have a private balcony providing a spectacular view of theAnnapurna Mountain Range. This is a good choice for a high-end range of hotel in Pokhara.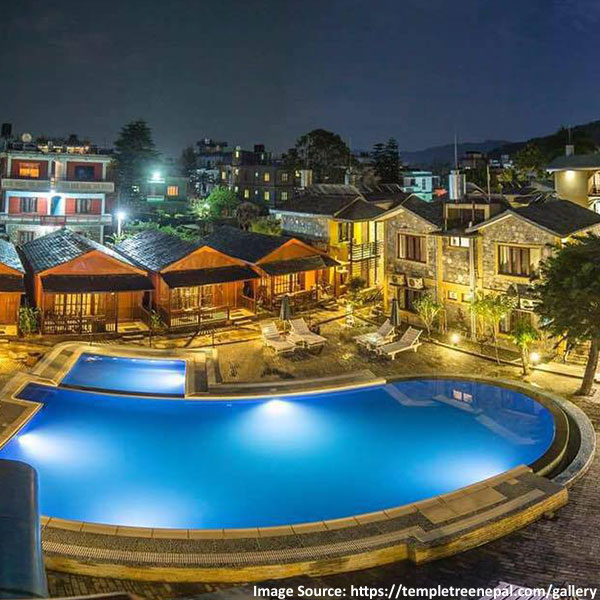 This is a huge beautiful property at the end of the lakeside road, hence, a little far from the main hustle and bustle. This place is best for those who enjoy a quiet environment. View of the Lake and hills is out of the world from this hotel. Best part of the hotel is that it has its own private lakeside area. Hotel also provides free shuttle till the main lakeside market lane. One day's tariff is roughly $105 – $120/day.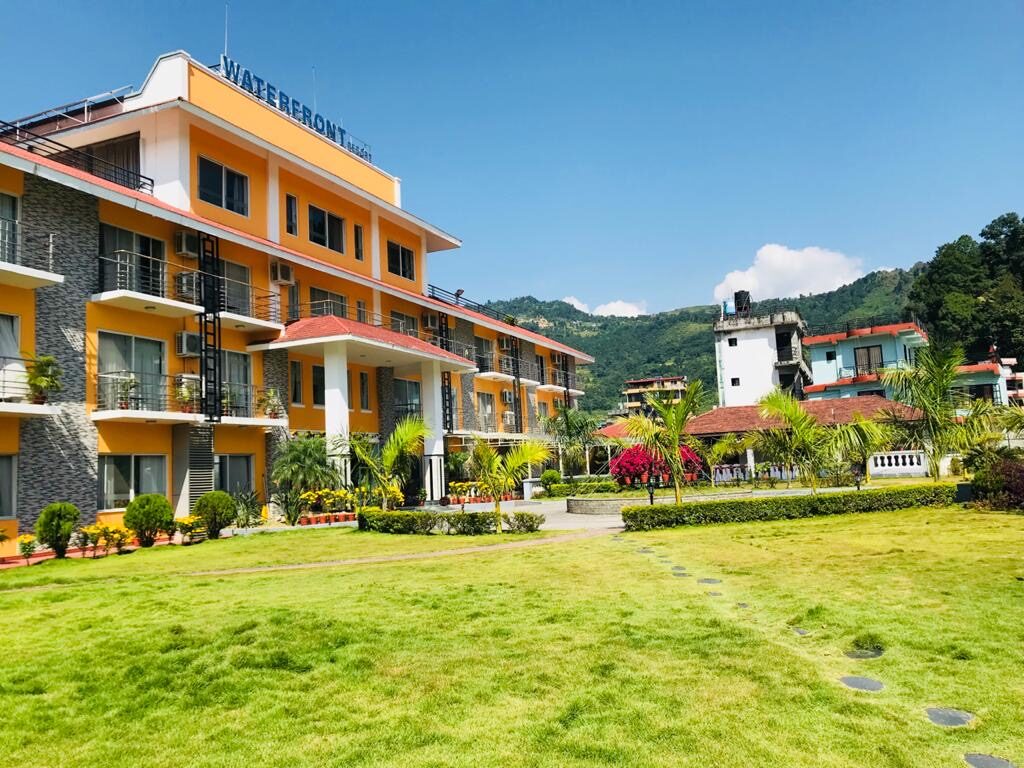 MID RANGE HOTELS IN POKHARA LAKESIDE (Price: $75 – $100 /Day)
It is a beautiful mid range hotel closer to Lake Phewa. It has a big garden, swimming pool and even a spa. There is a Nepali Dance Show that takes place daily in the evening at the hotel premises. Some of the rooms provide excellent view of the Annapurna Mountain Range from their balcony.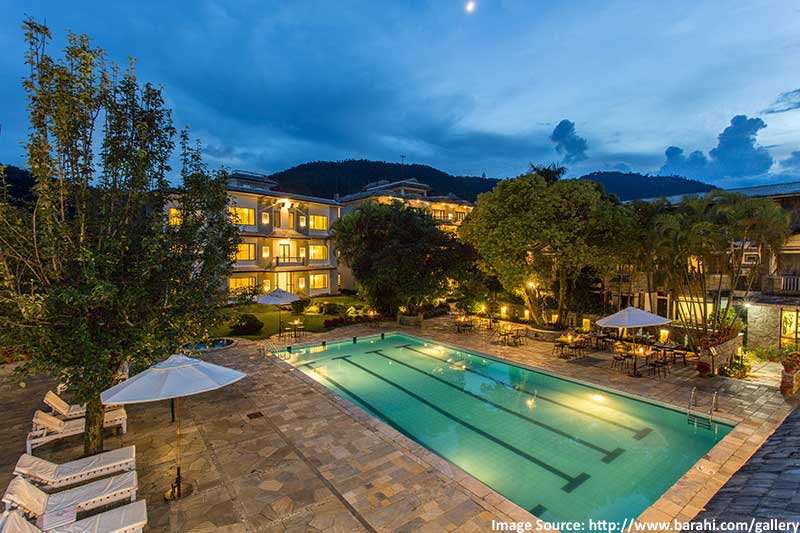 It is a perfect choice for mid range hotel at lakeside, Pokhara. Located very close to the main street, decent rooms, excellent services, large pool, nice view of Lake Phewa, good restaurant etc.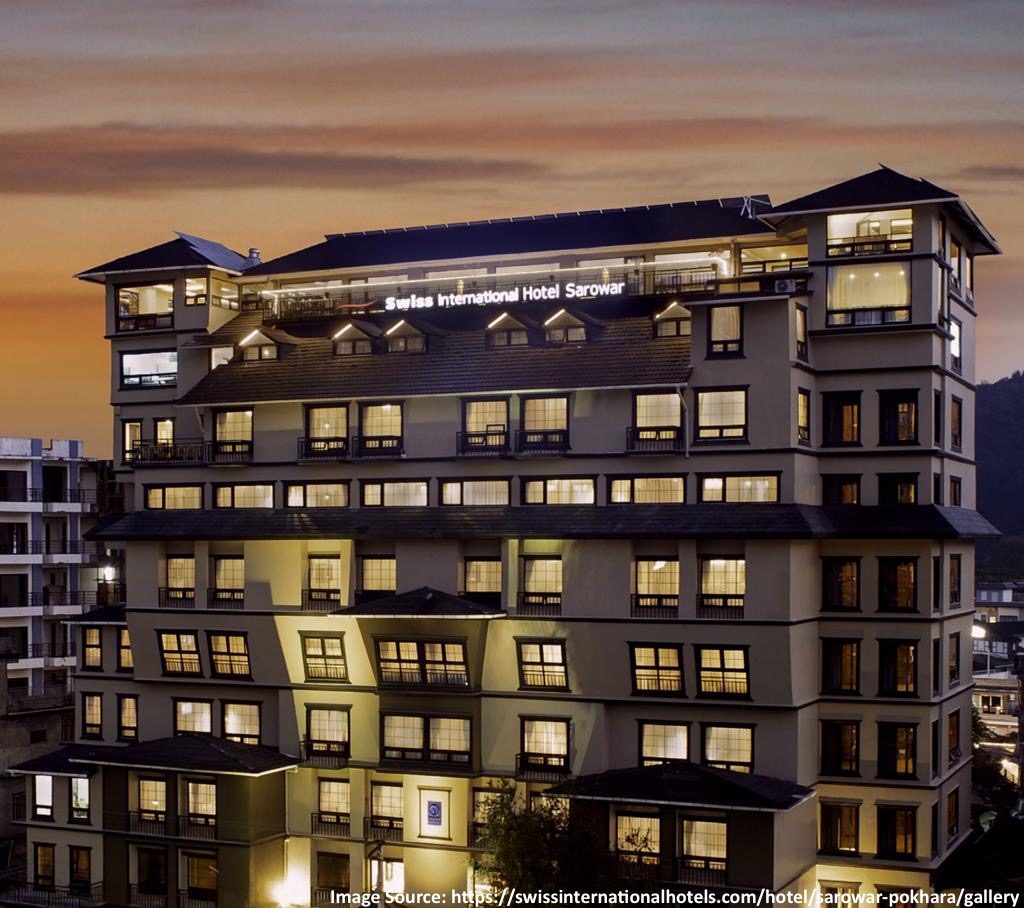 This is another good choice of hotel to stay near the lakeside. Rooms are neat and clean and environment is peaceful. They provide bungalows as well at a slightly additional price. The hotel provides a beautiful view of Annapurna Mountain Range. Food at the restaurant is good and their Spa is also worth trying.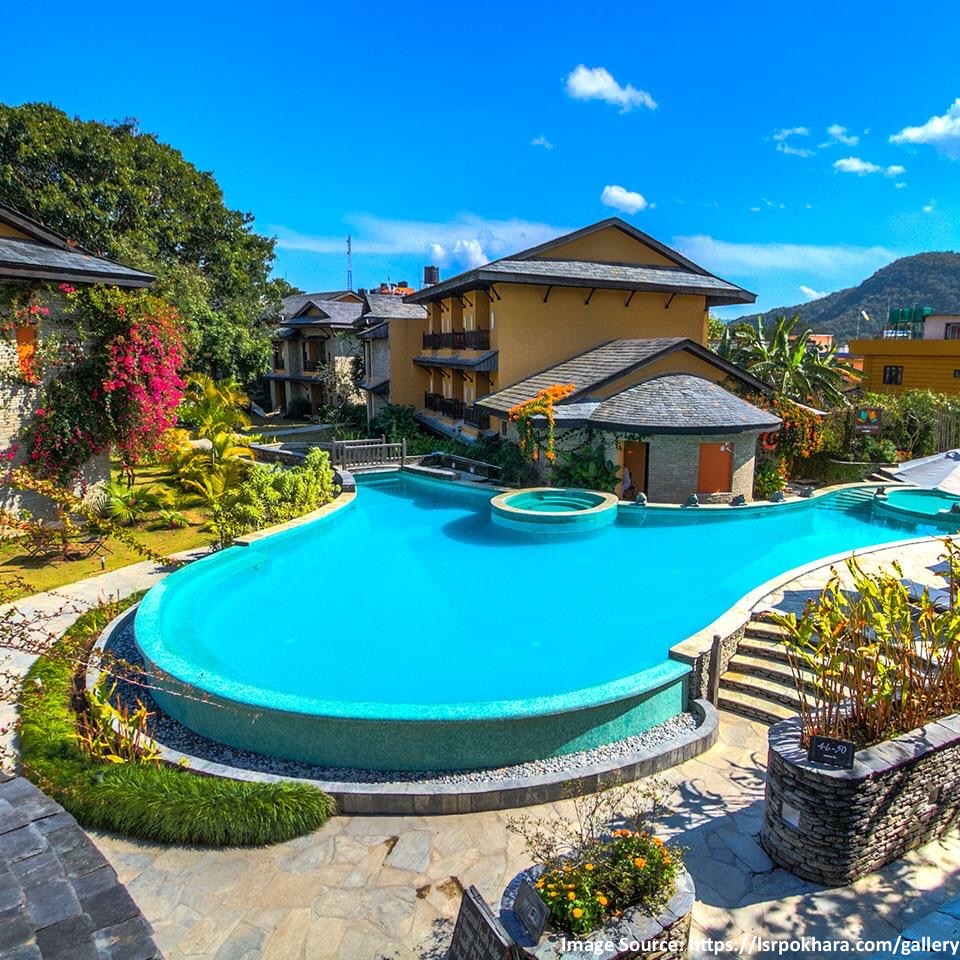 BUDGET HOTELS IN POKHARA LAKESIDE (Price: $15 – $50)
If looking forward for a different experience – fun, party, mingling with new people, then Zostel is the perfect place. Very economical, great amenities, good food, spectacular view, nicely maintained garden etc. The only drawback is the location, which is very far from the main hustling bustling lakeside street. If one has their own conveyance, then it is not at all a problem.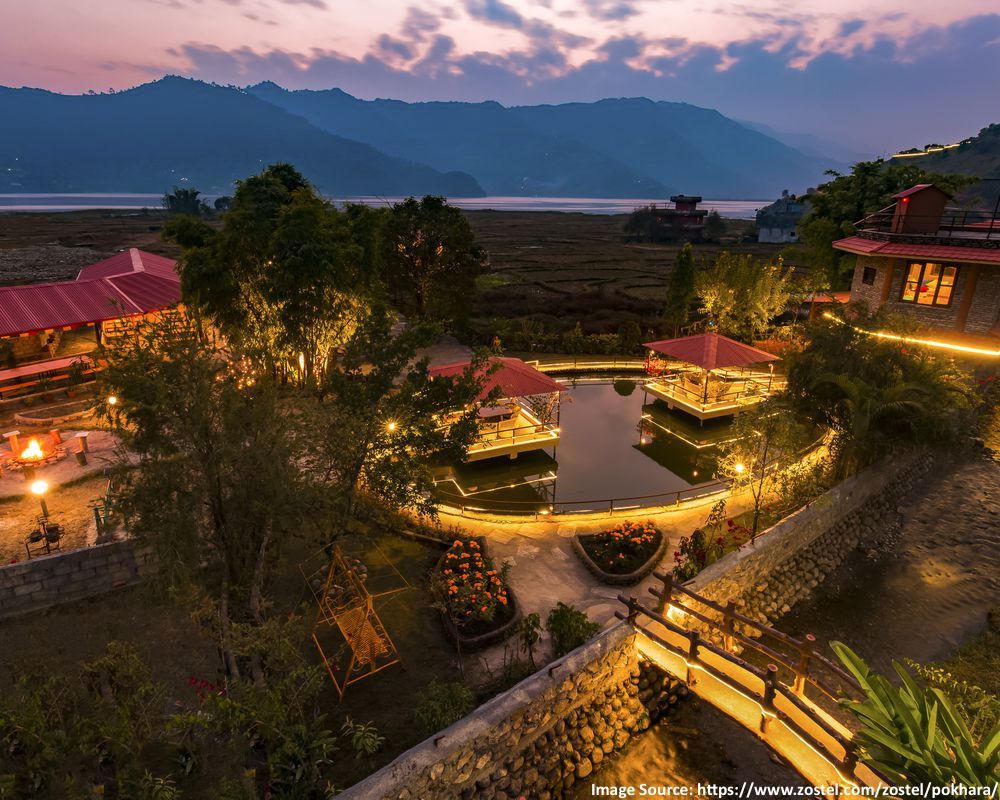 If looking forward for a homely environment in Pokhara, then this is the perfect small hotel – cosy, nicely decorated, friendly and helpful staff, good location, yummy breakfast etc.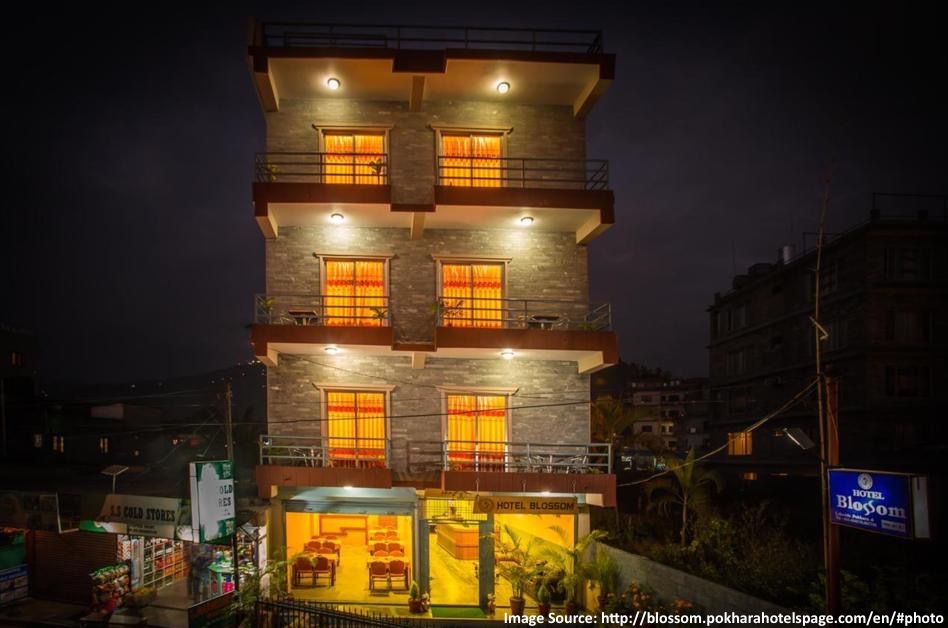 Located at the main lakeside street is this beautiful boutique hotel. Entrance and lobby area is artistically decorated – very admirable. Best thing about this hotel is the friendly staff, amazingly good restaurant and the infinity pool overlooking the Annapurna Mountain Range. Rooms are compact but neat and clean.
More about Pokhara: 
If you find this blog 'Best Place to Stay in Pokhara Lakeside' interesting, please share the link of the website/blog with your family and friends. If you have any comments or suggestions – please do write in the comments section below.
Need regular dose of travel information, planning and update on new blogs, please like my page on Facebook.
Need regular dose of travel shots – follow my page on Instagram