New York's Manhattan is known for its amazing Skyscrapers. It is one of the reasons which make this city famous. Out of the many, following are the 10 Unique and Iconic Skyscrapers in Manhattan, which should definitely be on your must visit list. Unless you see these iconic skyscrapers,your visit to New York is definitely incomplete.
1. EMPIRE STATE BUILDING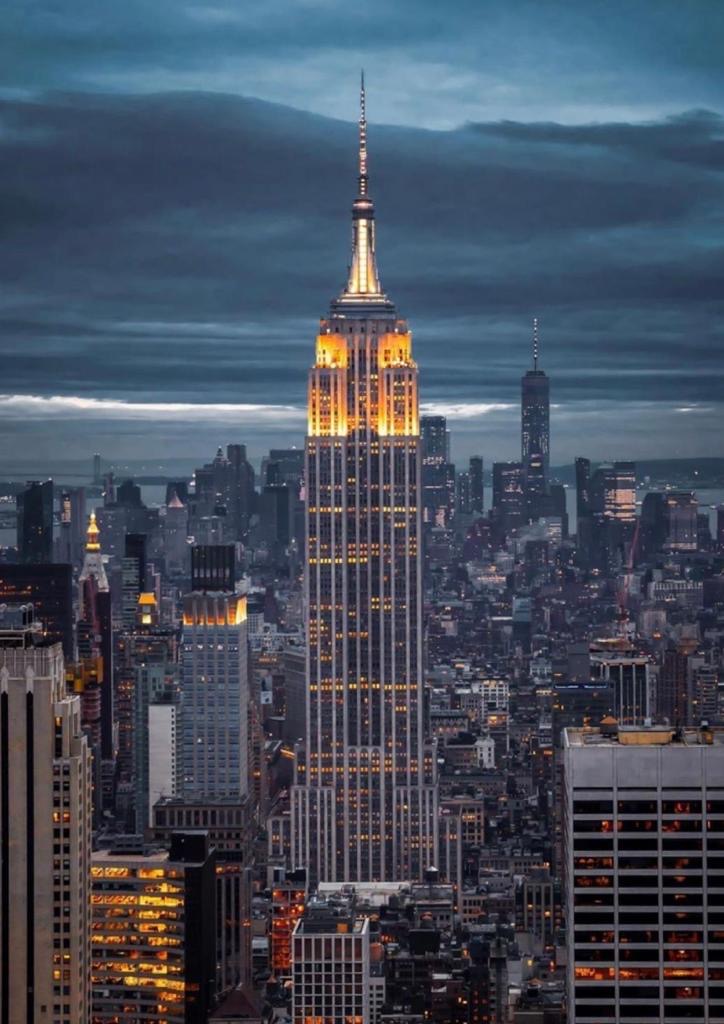 The first thing that comes to mind while talking about the most famous building of New York is the Empire State Building. Thanks to numerous movies and TV shows featuring this landmark, specially the movie King Kong. Constructed during the hard times of The Great Depression and World War II, this building was the tallest at that time, which was later, replaced by World Trade Centre (Freedom Tower). This iconic building offers Observation Decks at its 80th, 86th and 102nd floor.
Built: 1931
Height: 1454 Ft
No. of Floors: 102
Location: 20 W 34th St, NY 10001, New York – USA
2. WOOLWORTH BUILDING
This iconic Gothic style building, designed by Cass Gilbert was the tallest building until Chrysler Building & Empire State Building came up. The founder of this building was F.W. Woolworth, who owned the famous brand of five-and-ten-cent-stores and used this building as its headquarters. Even today, this building is one of the landmarks of New York because of its unique architecture.
Built: 1912
Height: 792 Ft
No. of Floors: 55
Location: 233 Broadway, Manhattan, NY 10007, New York – USA
3. FLATIRON BUILDING
This unique 22-story triangular shaped (like an Iron) building located at the corner of the 5th Avenue and Broadway, is a big landmark of New York. This was the tallest building of its time when it was constructed back in 1902. This historic building is definitely a must see, if in New York.
Built: 1902
Height: 285 Ft
No. of Floors: 22
Location: 175 5th Ave, NY 10010, New York – USA
4. CHRYSLER BUILDING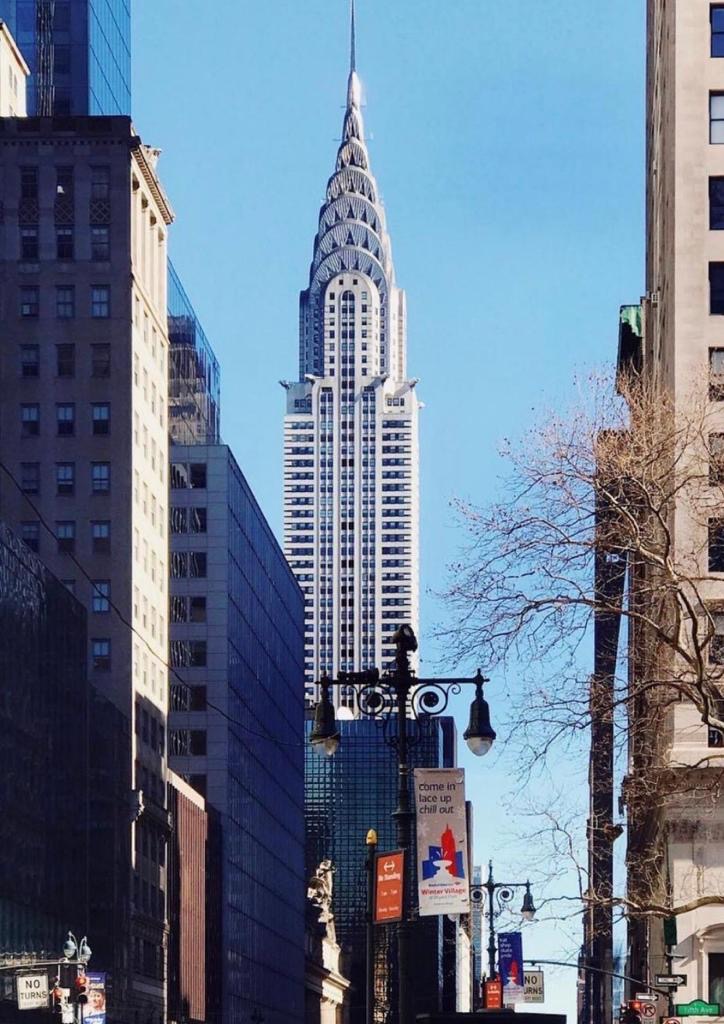 Built around the same time as The Empire State Building, this iconic building of New York was always known for its modern architecture, which was quite uncommon around that time. It is named after its founder Mr. Walter Chrysler. This building enjoyed the title of The World's Tallest Building for just 11 months until The Empire State Building came up. The building is famous for its beautiful metallic crown at the top – reminds us of the title sequence of the sitcom – The Sex and the City.
Built: 1930
Height: 1046 Ft
No. of Floors: 77
Location: 405 Lexington Ave, NY 10174, New York – USA
5. ONE WORLD TRADE CENTER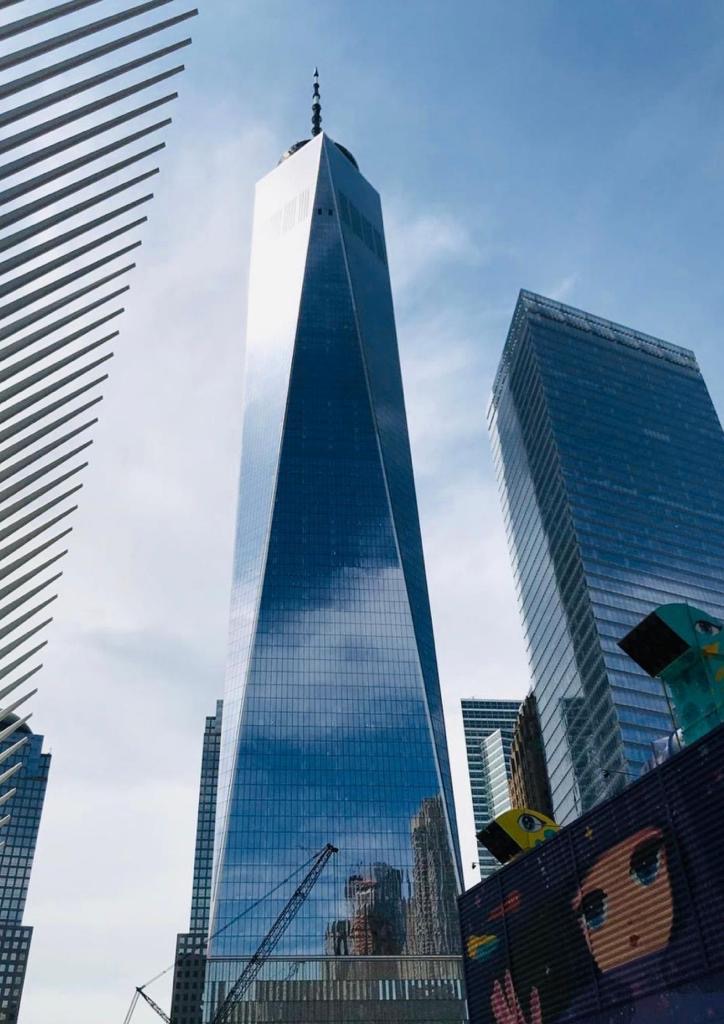 A very special and the latest addition to the list of amazing skyscrapers in Manhattan, New York is the rebuilt One World Trade Centre on the original World Trade Center Twin Towers, destroyed in the terrorist attack of 9/11' 2001. Today, One World is the tallest building in America and is better known as the Freedom Tower. It also has observatories on the 100th, 101stand 102nd floor. Click here to book tickets for One World Observatory.
Built: 2014
Height: 1776 Ft
No. of Floors: 94
Location: 285 Fulton St, NY 10007, New York – USA
6. ROCKEFELLER CENTER
Located between the 48th and 51st street in Midtown, Manhattan lies the Rockefeller Centre. Consisting of 19 buildings, the Centre is spread in 22 acres. It was developed by Mr. John Davison Rockefeller (first Billionaire) in 1931 during the time of The Great Depression. The complex is most famous for its Observation Decks at the 67th, 69th and 70th floor of – 30 Rockefeller Plaza. Click here to book tickets for Top of the Rock (Observation Deck). The complex is also famous for its ice skating ring, Radio City Music Hall, NBC Studios etc. The famous chat show – The Tonight Show with Jimmy Fallon of NBC Studios, takes place at Rockefeller Centre only.
Built: 1931 to 1939
Height: Tallest amongst the 19 Buildings in the Complex is 850 Ft
No. of Floors: 70
Location: 45 Rockefeller Plaza, NY 10111, New York – USA
7. METROPOLITAN LIFE INSURANCE COMPANY TOWER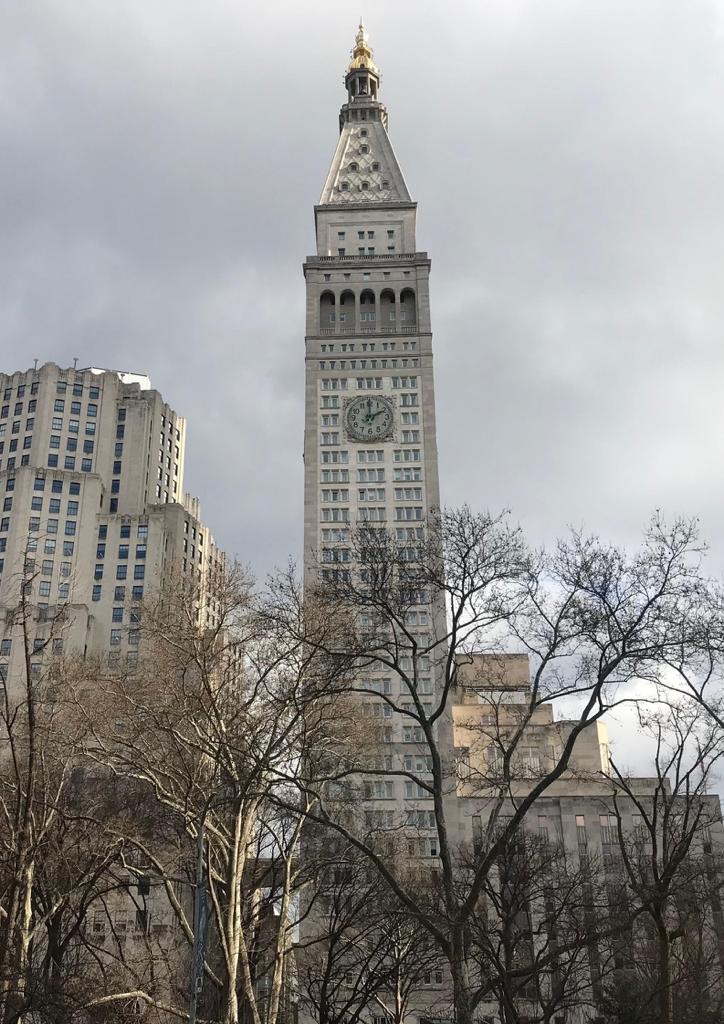 Also known as the Met Life Building, this beautiful clock styled building is pride of Madison Square. The crown at the top of the building is quite impressive.
Built: 1909
Height: 700 Ft
No. of Floors: 50
Location: 1 Madison Avenue, NY 10010, New York – USA
8. THE PLAZA HOTEL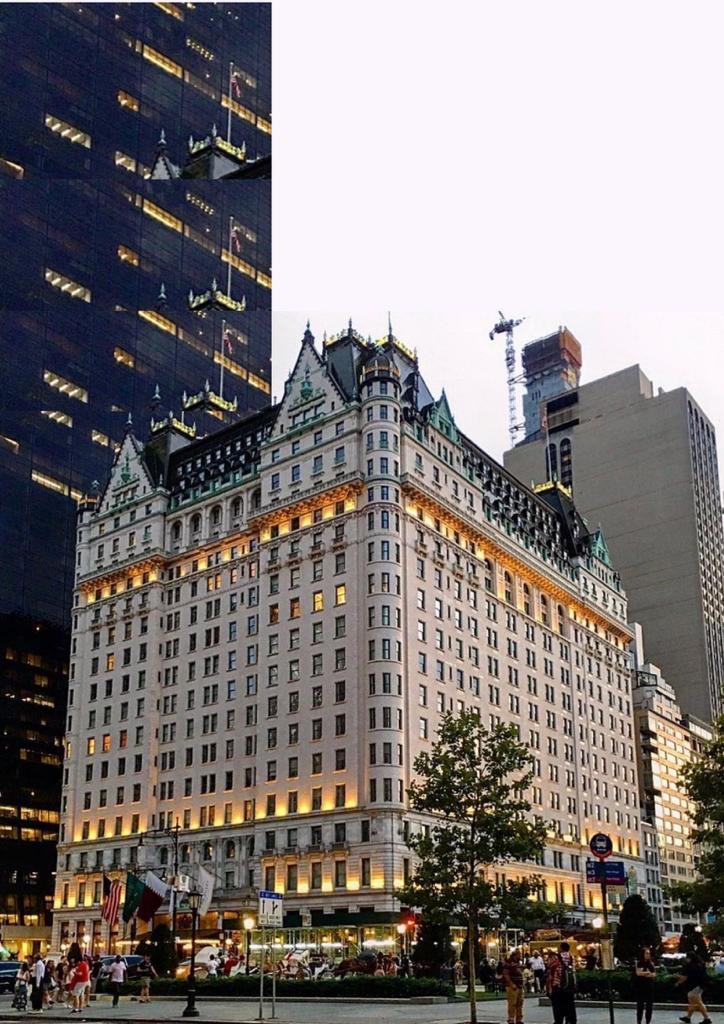 Plaza hotel is the biggest landmark in luxury hotel category in NYC costing whopping $45000/Day as room fare. The location is the best thing as it lays in the corner which one side leading to the Central Park and another one to 5th Avenue. This most famous iconic Hotel of NYC also got extremely famous because it featured in the movie Home Alone Part 2. The decor of the building is of its class – full of crystal chandeliers, artistic design made of gold and marble.
Built: 1907
Height: 250 Ft
No. of Floors: 20
Location: 768 5th Ave, New York, NY 10019, United States
9. THE NEW YORK LIFE BUILDING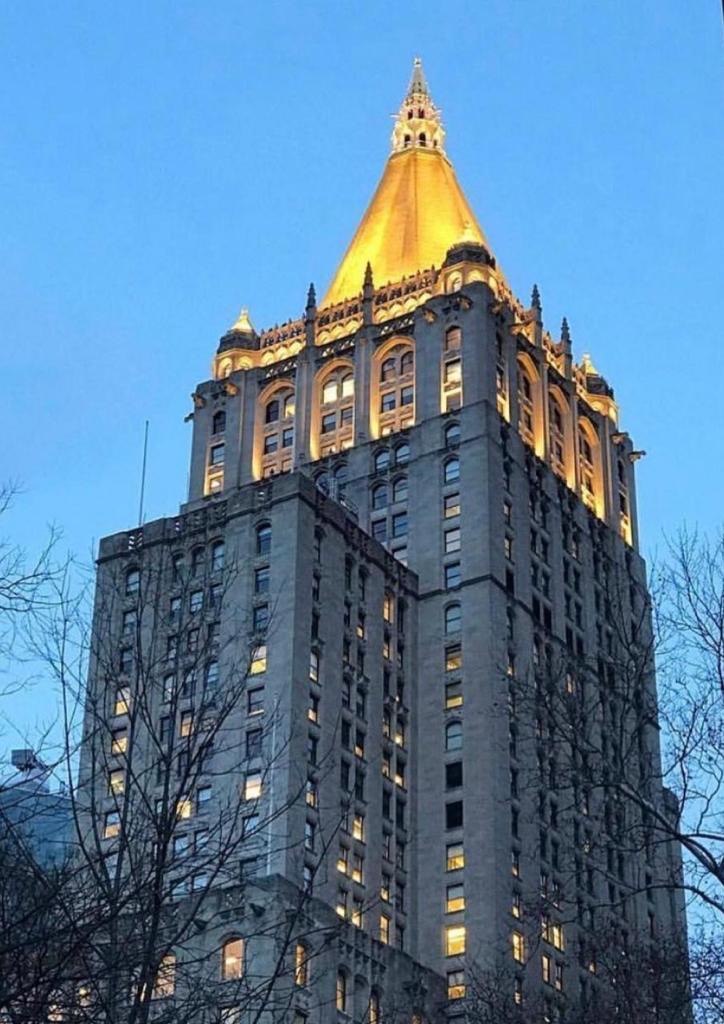 Another Gothic and Art Deco styled masterpiece by Cass Gilbert (designer of The Woolworth Building) is The New York Life Building, which is also the headquarters of the New York Life Insurance Company. What makes this building unique is the placement of theextremely beautiful Golden Pyramid at the top of thebuilding – which looks like a crown placed onthe head.
Built: 1928
Height: 615 Ft
No. of Floors: 40
Location: 51 Madison Avenue, NY 10010, New York – USA
10. ELEVEN TIMES SQUARE
Standing tall at the most prime area of New York, is the stunning and modern glass building named the Eleven Times Square. The design of this building, in particular, is absolutely unique and worth admiring. Definitely a must see when visiting Times Square.
Built: 2010
Height: 640 Ft
No. of Floors: 40
Location: 640 8th Ave, NY 10036, New York – USA
Other than these iconic buildings and skyscrapers, following are some of the landmarks in New York definitely worth a glance –
Grand Central Terminal
New York Municipal Building
New York Public Library
United States Court House
Washington Square Arch
More About New York
If you find this blog '10 Unique and Iconic Skyscrapers in Manhattan' interesting, please share the link of the website/blog with your family and friends. If you have any comments or suggestions – please do write in the comments section below.
Need regular dose of travel information, planning and update on new blogs, please like my page on Facebook.
Need regular dose of travel shots – follow my page on Instagram